Giving to mothers who give to others – mums honoured across communities ahead of Mother's Day this Sunday 
We have been travelling across Northern Ireland to honour the 'mothers who give to others' ahead of Mother's Day this Sunday. 
Selecting local heroes who not only work in SPAR and EUROSPAR stores in communities across the country, but also volunteers who are giving up their time with their own families to help other families in their communities, these mums have gone above and beyond which the retail teams wanted to recognise this Mother's Day. 
Kathy Loughridge from Belfast, Mary McConnell, Irene Hunter from Dromara and Tracey Maea from Newtownards were all surprised by SPAR NI representatives who presented them with a hamper of gifts, SPAR vouchers and flowers to say a huge thank you for all they do in the local community.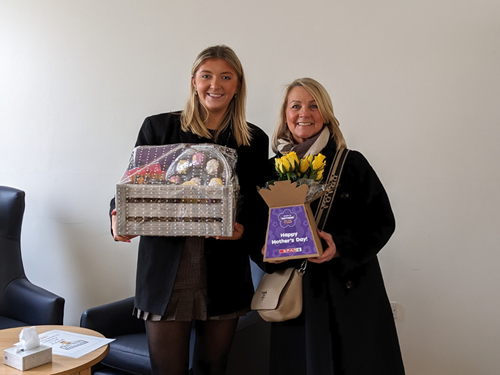 Kathy is a hairdresser and has volunteered for SPAR's charity partner, Marie Curie for over 15 years, sitting on their fundraising committee and organising many events. Kathy's most recent event, the Marie Curie Time Ball raised an incredible £143,000.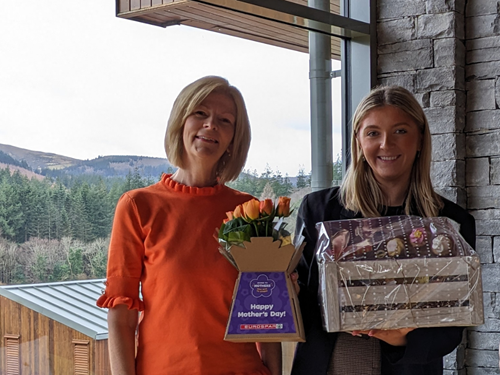 Mary, also with a background in hairdressing, has been a volunteer at Cancer Fund For Children's Daisy Lodge for over seven years. Now a primary school teacher, Mary brings her hairdressing skills to the respite centre to offer residents hair treatments in the therapy and spa areas.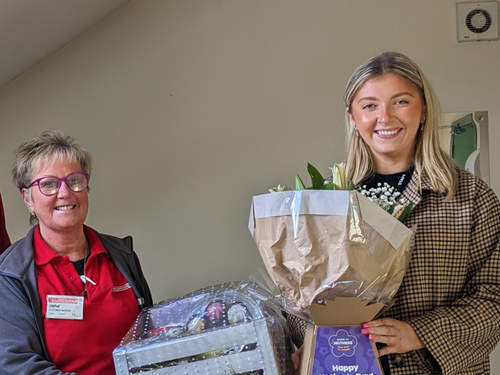 Meanwhile, Irene Hunter who has been working at EUROSPAR Dromara for 18 years and is the elected community representative for the store, has been integral in the millions of pounds retailers have raised for Cancer Fund for Children since the partnership began in 2011. Helping others is embedded in Irene's life, and outside work, she regularly fundraises for PIPS, Alzheimer's Society and NI Chest Heart and Stroke.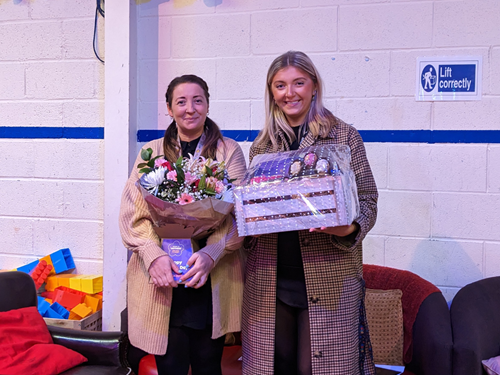 Finally, Tracey Maea, a busy mum to four children has been volunteering at Newtownards Community Foodbank for nine years, devoting her time to offer the community a space free of judgement to get what they need, from everyday essentials to advice and a listening ear. 
Bronagh Luke, Head of Corporate Marketing at Henderson Group who own SPAR in Northern Ireland said these women are just a cross section of the incredible working mums who give up so much of their time to others. 
Bronagh commented; "This Mother's Day, we wanted to honour just a handful of the incredible women doing incredible things in their local communities, while also looking after their own families and the multiple things they have to juggle in their own lives! Our teams have really enjoyed getting out and surprising Kathy, Mary, Irene and Tracey who rarely put themselves first, so we were delighted to give them the recognition they deserve. 
"SPAR, EUROSPAR and ViVO branded stores are nestled within every town and village across Northern Ireland, where community is at the heart of everything they do. Not only are we supplying everyday essentials for families, but our stores and their teams are supporting local foodbanks, charitable organisations, schools and church groups to ensure everyone has somewhere to go, someone to talk to and can thrive. This community engagement is more important now than it has ever been."