Feast like a beast!
 Store deliveries for the Mr Beast feastables chocolate will begin at selected stores from the 10th July 2023.
Call into your local EUROSPAR and be one of the first to get your hands on this exclusive product!
Available at selected EUROSPAR & ViVOXTRA stores / See below!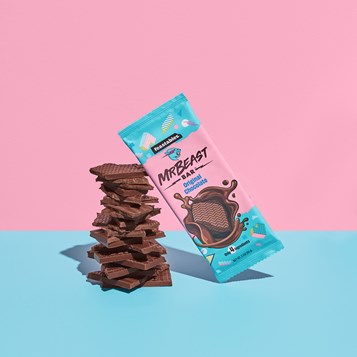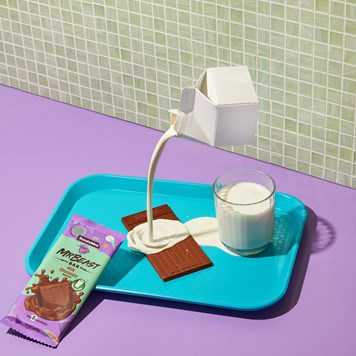 We will have four flavours for you to try from - 
Milk Chocolate - Velvety smooth and deliciously creamy
Milk from happy Grass-Fed cows Delicious chocolate
Only 5 ingredients
Made with organic cocoa
Original chocolate - The final boss of all chocolates
Rich and creamy flavour
Plant Based
Only 4 ingredients
Made with organic cocoa
Dark-ish in taste, but completely devour-able!
Crunch - chocolate with puffed Rice  
Only 6 simple ingredients
Chocolate from 100% organic cocoa
Creamy grass-fed milk and crispy puffed rice deliver maximum crunch
Deez nutz – An EXPLOSION of chocolate peanut butter flavour
Creamy, dreamy milk from grass-fed cows
Only 7 ingredients
Made with organic cocoa
*ASDA are the only other outlet for the product across the UK. Our exclusivity extends right through until December 2023
Check out our participating stores below!