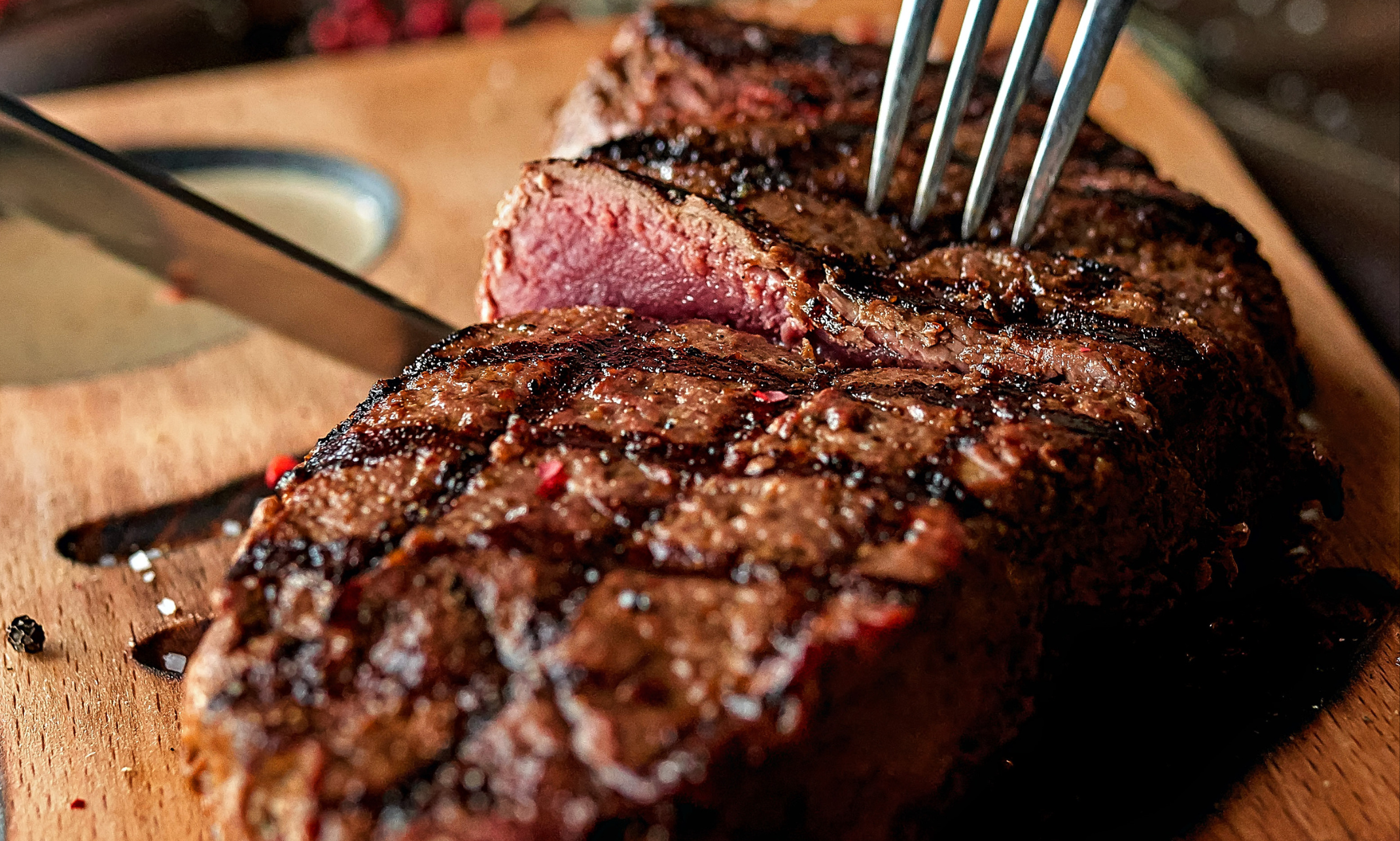 Ingredients
Ribeye Steak on the bone 500g from your in-store community Butcher
Vegetable oil 1 tbsp
Sea salt flakes 1 tbsp
Butter 2 tbsp
Thyme a few sprigs
Garlic a few cloves, bashed
Cooking Time: 8 mins
Prep Time: 15 mins
Serves: 2
Method
Two hours before cooking, remove the steak from the fridge to bring it to room temperature, ensuring it is well covered. An hour before cooking, coat the steak in the oil and then season with the sea salt flakes on all sides.
Put a heavy-bottomed frying pan over a high heat until hot. Holding the steak with tongs, sear the fatty edge, cooking for a couple of minutes until it starts to crisp. Then drop the steak onto one of its sides and cook for 2 minutes 30 seconds. Flip the steak and cook for a further 2 minutes 30 seconds, then add the butter, thyme and garlic to the pan. Flip and cook for 1 minute, basting regularly with the butter, then flip for 1 minute more, basting all the time.
If you have a digital thermometer, insert it into the thickest part of the steak – it should read 50C.
Remove the steak to a plate, pour over the garlic, thyme and brown butter, loosely cover with foil and rest for 10 minutes.